As a market leader, IPACS provides the highest possible level of expertise, delivery and support. We are continually developing our knowledge and experience in partnership with our customers.
Dedication
Regardless of the complexity of the issues, or the magnitude of the challenges, we work with and support our customers until the successful conclusion of each project.
Innovation
IPACS applies proven techniques and technologies in new ways to provide low risk, high value solutions to our customers.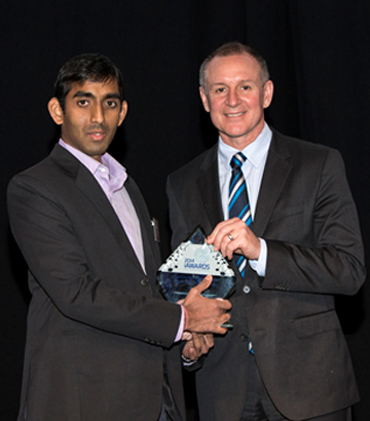 Save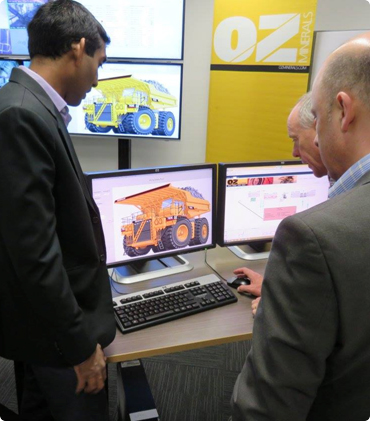 The Copper Coast Council engaged IPACS to provide remote online condition monitoring for our Kadina pump station. IPACS technology accurately identified that one of the pumps was sucking in air and this was making it cycle on and off, frequently and violently. This problem would have destroyed the pump if it had gone undetected. IPACS remote online condition monitoring technology accurately identified the problem and enabled us to address the root cause of the problem. As a result, the pump has been running efficiently for the last two years. Real time condition monitoring has been extremely valuable for planning for scheduling maintenance of the pumps on a needs basis as opposed to manufactures recommendations and the operational manuals.
Copper Coast Council, 2022

We [BFBS Media Innovation] are thrilled to be working with IPACS and demonstrate our combined potential capabilities in the region, especially in the context of recent Australian Navy vessel orders.
BFBS Media Innovation, 2021

The Legatus Group is proud to partner with its member Councils, IPACS Australia and UniSA on a collaboration project associated with next generation asset condition monitoring for Council wastewater treatment plants. IPACS have been proactive partners [and have] provided fantastic support. We are very impressed with IPACS technology and are looking forward to further collaborations.
Legatus Group, 2021

Tacmin is proud to partner with IPACS to deliver IPACS' leading edge technology to the South African market.
Tacmin Group, 2020

After extensive research we approached IPACS Australia to support us with testing equipment and Industrial Internet of Things for the medical industry.
SSA Digital Solutions Pte Ltd, 2020

IPACS is a very professional customer focussed company. IPACS medical equipment testing technologies have been proven extremely valuable, reliable and easy to use.
Hangzhou Hongqi Medical Technology Co. Ltd, 2019

RONPHOS is happy to provide IPACS the reference for their work with us over the last 2 years. […]
In each of these projects, IPACS demonstrated the ability to understand the customer requirements, develop the concept design, undertake detailed design and finally deliver the technology on time and on budget.
RONPHOS Corporation, 2019

IPACS Australia undertook several projects for Cummins Australia. Two key projects include
- Working with Cummins Engineers at our OEM diesel generator test facility in Adelaide.
- Undertaking root cause analysis for our diesel gensets at the Ngukurr Remote Power Station in Northern Territory.

IPACS Australia demonstrated capability in working alongside Cummins Engineers at our generator test facility and at remote power stations, defining client's requirements and basic design and delivering the desired capability and delivering reports on the equipment condition.
Cummins Australia, 2019

This morning, I had the pleasure of witnessing an MOU being signed between local technology company IPACS and the Tacmin group, a South African based project management firm specialising in mining.

My department identified the potential for the two companies to collaborate, and connected the businesses in the hope that it would lead to new projects and access to new markets. The MOU signing is a result of that connection. The partnership has already generated much interest in the mining community, and I am excited for where that partnership can take both companies as they embark on expanding into new markets.
Minister for Trade, Tourism and Investment, 2019

As a technology partner to IPACS, already an established player in the South Australia's resources sector, Dassault Systèmes brings its global expertise and best practices in industrial processes and digitalization solutions to the collaboration. We look forward to working together with IPACS to jointly expand our technological capabilities to serve the natural resources sector, defence and our other key industries in Australia.
Dassault Systèmes, 2019

High Impact Solutions (HIS) were engaged to solve an operational problem stopping our client from production with major safety concerns. [...]

HIS designed in conjunction with Brokk Australia and IPACS camera systems a full autonomous, system removing all people other than 1 rope access tech to conduct prestart checks on our equipment. The systems was designed, fabricated and deployed within 5 days of contact, increasing the removal rates from 6 ton per sift to 60 tons + per shift with the dumping of the product being the bottle neck.

The main contributing factor to our success was having the 3d camera system linked to our Brokk 110, where our team could safely operate the equipment from outside the silo until all elevated product was removed. Vinay from IPACS was a pivotal part in setup, application and commissioning ensuring that we got our client back online as fast as possible as safely as possible.
High Impact Solutions, 2018

RESA Australia works on building capability in the resources, oil and gas and renewable energy sectors. RESA Australia and IPACS have built a trusted relationship. RESA considers IPACS a trusted partner in Remote Asset Management. We look forward to continued work with IPACS to deliver technology and skills in next generation remote operations and remote asset management to the global mining and resources industry.
RESA Australia, 2018

We value working with IPACS and look forward to a mutually beneficial relationship solving some of the toughest problems in mining, defence and construction.
Brokk Australia, 2017

SKF believes that IPACS Remote Asset Management Technology will provide a competitive advantage to the resources industry and establish Adelaide as a global force in innovation and mining services technology.
SKF Area Manager - Asia, 2016

This [IPACS] technology can undoubtedly be a platform for future job and export growth of remote operations services to resource companies globally.
Minerals and Energy Resources Minister, Government of South Australia, 2015

We consider IPACS to be a leading innovator in reliable, low cost Remote Asset Management.
Midas Environmental Technologies, 2015

IPACS has a unique vision for remote asset management that involves future technological developments in sensing, data management, analytics and dashboards.
University of South Australia, 2015

OZ Minerals strongly believes that the [IPACS led Remote Operations Centre] project will provide benefits to the whole South Australian minerals sector, by ensuring that it operates profitably by implementing innovative remote operations technologies.
OZ Minerals, 2013

IPACS technology involves high calibre innovation that has substantial potential for reducing CO2 emissions on a global scale.
Alinta Energy, 2013

IPACS Managing Director Dr Vinay Sriram is leading the team developing the [Boiler Optimisation] software, supported by Alinta Energy and University of South Australia. This is a great example of collaboration between industry and research.
Australian Minister for Industry and Innovation, 2012

Reduction of over 20% in operating costs were achieved by the application of IPACS technology.
Stena Group, 2009

IPACS has contributed to the efficient running of the plant and significantly reduced high cost breakdowns, machine downtime and production losses.
Sheridan Australia, 2007

IPACS successfully pioneered an aircraft engine performance management technology. We strongly support IPACS as they introduce this technology to the aviation industry.
Tenix, 2005

In every job undertaken for us to date, IPACS has never failed to accurately diagnose the problem and recommend a solution.
Consolidated Bearing Company (Australia), 2003

IPACS simultaneous 3-D vibration measurements and analysis techniques have helped to determine the condition of propulsion turbines. These are reliable and valuable to determine condition-reducing risk of faults resulting in savings to the ship owners.
ABS (American Bureau of Shipping), Europe 2000

System evaluation clearly showed us that IPACS are simply the best on the market.
SAAB, 1999

Major cuts in maintenance have been achieved using IPACS technology.
The Offshore Oilman, 1998