IPACS – formerly International Projects and Consulting Services – is an Australian technology company headquartered in Adelaide, South Australia. We design, develop and sell asset management hardware technology and software. Our best known platforms are the IPACS Asset Optimisation Technology and the IPACS Remote Asset Management Centre.
The company was founded in 1997 by Kailash Nath Sriram, a former American Bureau of Shipping (ABS) Worldwide Technical Services Director. We have built a strong customer base across a diverse range of industries throughout Australia, Europe and Asia.
In early 2004, Tenix (now BAE Systems), Australia's largest defence contractor, asked us to improve its aviation turbine maintenance business. IPACS pioneered a technology that monitors high-speed turbine performance and detects potential faults in real time – something a number of other companies had attempted to do, but failed. IPACS and Tenix subsequently formed a joint venture to promote this hugely successful technology.
In 2010, IPACS developed another industry leading asset management technology for the optimisation of coal fired boilers and smelters. Some of Australia's leading power generators use this technology to monitor boiler performance.
In 2014, we led a South Australian Government-funded project to investigate the feasibility of establishing a collaborative, open platform Remote Operations Centre that would contribute to productivity improvement, cost reduction and improved workplace safety for the minerals and energy sectors – in South Australia and beyond.
In March 2015, IPACS launched the Remote Asset Management Centre at Technology Park Adelaide. Here we monitor real time asset performance of mining vehicles, smelters, SCADA systems and mining fixed plant infrastructure. Even before the launch of the centre some of the world's largest miners and contract miners had signed up to monitor their assets from the centre. Clients include Lucas, Thiess, Arrium and OZ Minerals.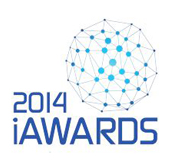 In 2014, we were awarded a prestigious SA ICT iAward by the Australian Information Industry Association for our innovative solution for monitoring boiler performance.
In 2015, IPACS and Hewlett-Packard Enterprise were recognised by University of South Australia (UniSA) for their innovative and collaborative research in Remote Operation Centres.
In 2019, IPACS and Dassault Systèmes signed a MoU to create an Industrial IoT Demonstrator for collaboration in key industries, namely natural resources, defence, marine and offshore, cities and territories. Dassault Systèmes is a World Leader in 3D Design & Engineering Software and is working with Naval Group for Australia's Future Submarine Program.
In 2020, Core Innovation Exchange recognised IPACS as one of Australia's most innovative technology companies in resources, energy, space and defence.